The New York City Dance Alliance presents the 2023 Denver Regional Dance Convention
The NYC Dance Alliance Foundation, Inc. was founded by Joe Lanteri in 2010. NYCDAF is very excited to invest in the futures of many young performers...and truly change their lives forever!
A Message from Joe Lanteri
I am excited to personally welcome you to the New York City Dance Alliance!
At NYCDA, we proudly create a positive, supportive environment where everyone is encouraged to embrace their individuality. We dance together, celebrate together and applaud each other's growth and success every step of the way. This approach has shaped our beautiful and diverse NYCDA family.
Even during these challenging times, our passion, commitment and enthusiasm continue to grow. We provide more and more incredible experiences, unmatched scholarship opportunities, and professional resources. NYCDA is your investment in the future – for yourself, your studio and your dancers.
Come experience the joy and inspiration that is uniquely NYCDA. Let's stay safe and have fun sharing our talents doing what we love. Together, we make each other better.
See you soon!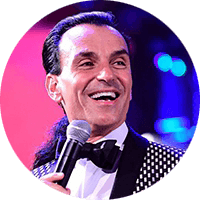 JOE LANTERI
NYCDA FOUNDER AND EXECUTIVE DIRECTOR