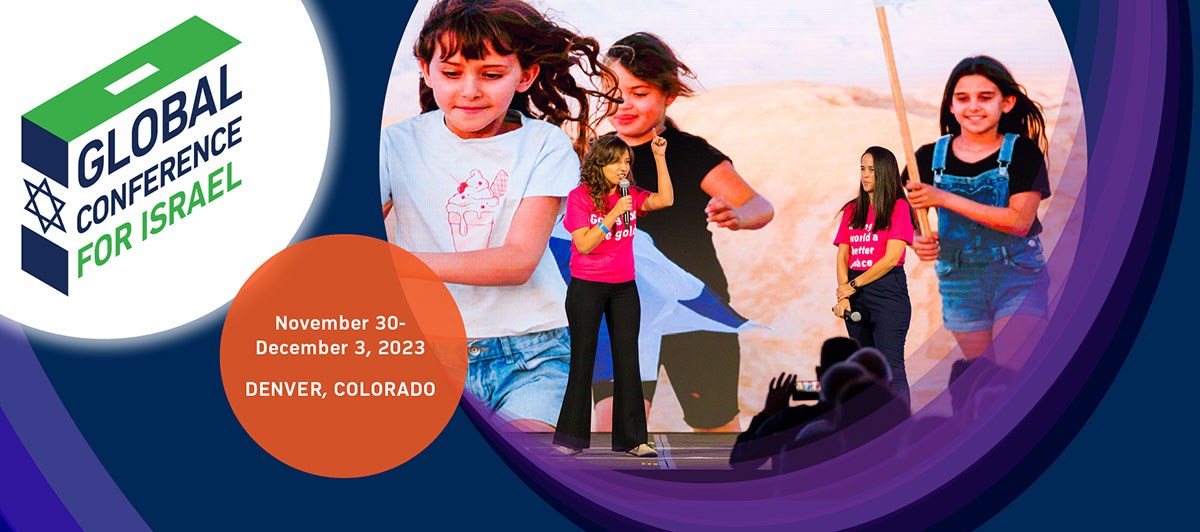 Event Details
Nov 30, 2023 to Dec 3, 2023
Colorado Convention Center - Hyatt Regency Denver
The crowd. The energy. The excitement. The pride.
Join us for the largest global conference on Israel.
Immerse yourself in a weekend filled with inspiring personalities from across the globe, of Israeli innovation up close and personal. Join hands with young and old, take part in one of the largest Shabbat dinners ever, learn about the land and people of Israel – their strength, determination, ingenuity, and passion. Laugh, dance, listen, talk, and mingle. You will come away transformed.

Conference will begin with a celebratory opening on Thursday, November 30, 2023 at 8 p.m. and will conclude Sunday, December 3, 2023 at 12:30 p.m.
Program | Global Conference Registration
Conference Registration Fees
Individual Full Conference • $550
World Chairman/King Solomon Society • Complimentary
Jewish Communal Professionals • $360
JNFuture Sabra Society Member • $250
JNFuture Root Society Member • $180

• A full refund (100%) can be issued up to 60 days prior the conference - 10/1/2023.
• A 50% refund can be issued up to 30 days prior - 11/1/2023.
• No reimbursements will be issued after 11/2/2023.

Registration includes entertainment, full programming and entrance fees, Shabbat dinner, and light snacks.
Meals will be available for purchase in advance.
More information coming soon. Venue Information
Colorado Convention Center - Hyatt Regency Denver
700 14th Street Denver, CO 80202

Hotel Information
Special hotel rates for JNF Global Conference attendees. Book Today!

Hyatt Regency
A large hotel just steps away from the Colorado Convention Center.
650 15th Street Denver, CO 80202
Book Here

Grand Hyatt
A more intimate hotel a few blocks away from the Colorado Convention Center.
1750 Welton Street Denver, CO 80202
Book Here
High School Summit RegistrationCollege Summit RegistrationFor questions, please email NationalConference@jnf.org.Jewish National Fund-USA events adhere to all CDC guidelines, as well as State and Federal regulations.