Get to know our staff and all the talent, experience and knowledge behind your successful event.
Our expertise is just one of the many benefits to planning your next event at the Colorado Convention Center.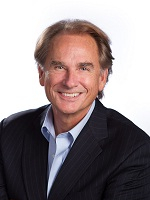 John Adams
General Manager
John Adams was fundamental in the programming and project development of the completed $310 million renovation/ expansion of the Colorado Convention Center and has personally participated and completed five facility expansions in his career. Prior to Denver, he was the Assistant General Manager of the San Francisco Convention Facilities which include the Moscone Center and the Bill Graham Civic Auditorium. In the Hospitality industry he is active with IAAM, IAEM, and ASAE. Locally he is active as a member of the Denver Chamber of Commerce and active and serves on a number of committees with the Downtown Denver Partnership.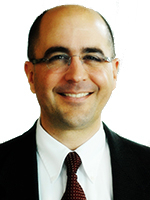 Lance Zanett
Assistant General Manager
Lance began his career at Mile High Stadium in Denver in an operations and finance capacity. In 2000, he moved to the Colorado Convention Center taking the role of the Director of Finance. In 2006, he was named the Assistant General Manager. He holds a Bachelor of Science degree in Finance and an MBA. Lance is active in IAAM, he is involved in both regional and national programs and has participated in the Public Assembly Facility Management School at Oglebay. He is also a graduate of the S.E.S. program at Cornell University.
Cheri Wilbur
Director of Finance and Administration
Cheri joined the Colorado Convention staff as a Comptroller in 2005, was named the Director of Finance in 2006, and Director of Finance and Administration in 2017. Prior to her career with ASM Global Cheri worked in Commercial and Residential Real Estate Management. She was responsible for the budgetary control and management of more than 300 facilities nationally, with an average annual budget for each of $20 million and assets in excess of $200 million each. In her finance career, Cheri has developed and implemented new financial close and reporting processes and has implemented and overseen multiple accounting software conversions. In her career with ASM Global she has helped transitioned multiple buildings and aided in the setup and utilization of Microsoft Dynamics SL. Cheri oversees our Finance, Human Resources, IT, and Exhibitor Services departments at the Center. She is involved in the Downtown Denver Partnership and has her Bachelor of Science in Accounting with a minor in Computer Information Systems.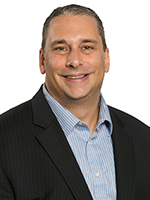 Rich Carollo
Director of Sales and Marketing
A 32-year industry Veteran, Rich began his career at the Chicago Convention and Tourism Bureau. During his 12 years there he created systems to help support the Bureau's sales team in booking 3 million room nights annually and established one of the largest DMO research departments in the United States. His efforts first quantified tourism and economic impact figures for the City of Chicago and he created the largest industry comparison report for DMOs. Rich moved to Oak Park Illinois in 2002 to run the DMO there which comprised 21 Cities and Villages. During his eight years there he rebranded the marketing efforts, increased Visitor Center sales by 208% and successfully lobbied government entities for an increase of 36% funding. Rich also ran/created successful Village/Area wide events including the nation's largest Harry Potter Book Release Festivals in 2005 and 2007 and the Wright Ride; a bike ride of up to 60 miles through Oak Park and western Cook and DuPage counties. He successfully had Oak Park recognized as the official West Village for the 2006 Gay Games and was recognized by the Oak Park Area Gay and Lesbian Association with their highest honor; the OPAL Award. Rich is a former board chair of the Travel and Tourism Research Association International and committee chair of the Destination Marketing Association International. He received his Bachelor of Science in Business Administration from Roosevelt University and his Masters of Business Administration with a focus in Marketing from DeVry's Keller Graduate School of Management.
Joe McCullough
Director of Operations
A lifelong Denver native, Joe is a natural, full-time ambassador for Colorado's many outdoor experiences and the Denver metro area. He is committed to a healthy and productive lifestyle, volunteering time to projects that encourage positive growth for Denver. Joe has been with ASM Global and the Colorado Convention Center since 2005, starting as an event manager, and then in 2009 to 2017, he took the position of Manager, Tech/Theatrical Services with the desire to improve the operational processes that support high-demand events at Red Rocks, Denver Coliseum, and DPAC Theater. Joe received his MBA with an emphasis is in operational and project management from Regis University. In addition to his formal education, Joe's background in business ownership and military service allow him to manage with highly-relevant tools and experiences.
Michael Claire Tedford, CMP
Director of Event Management
Industry Member: Professional Convention Management Association (PCMA)
Michael is passionate about the industry and eager to support others in creating successful events! Upon graduation from the University of Denver, she began her career in the convention and trade show industry while working for a local general services contractor. After this experience, Michael joined the Colorado Convention Center as a Sales Manager, working with the mid-Atlantic association market. After a few years, she transferred to the Event Management team, where she spent several years as an Event Manager, before moving up to Senior Event Manager. In 2013, she joined the team at American Society for Microbiology as the meeting logistics lead in Washington, DC. Michael coordinated the logistics for city-wide meetings ranging from 6,000 to 10,000 attendees. Following this, Michael relocated to San Diego to work on the operations team as an Account Manager at a destination management company. This allowed her to work at numerous venues across Southern California. Michael rejoined our team at the Colorado Convention Center in 2018 as the Director of Event Management and is thrilled to support an exceptional team that embody the Colorado Convention Center's desire to create fabulous experiences for clients and guests.