Event Management Team
Chris Adamec, CMP
Senior Event Manager
Industry Member: International Association of Venue Managers (IAVM)
Chris graduated from Northeastern University in 1998 with a Bachelor of Science in Music Business Management. Pre- and post-graduation he worked as an Event Creator for Ticketmaster of New England in Boston before moving to Denver. He joined the Event Management Team in 1999 and is a Senior Event Manager for the Colorado Convention Center. Over the course of his tenure, Chris has managed and co-managed hundreds of international, national, regional and citywide conventions, trade and consumer shows, corporate meetings and concerts.
Tyler Hunt, CMP
Senior Event Manager
Tyler, a Colorado native, moved from the Western Slope to the Denver/Metro area to pursue his passion for Sports and study Event Management. He is a graduate of Johnson & Wales University – Denver; where he received his Bachelor's Degree in Sports/Events/Entertainment Management. Whether it be through his vibrant attire or his Dad jokes, Tyler is always looking to brighten everyone's day. Tyler has been with ASM Global and the Colorado Convention Center since 2011; starting his career as an intern at the CCC. Now a Senior Event Manger, Tyler continues to provide his expertise to help our clients produce remarkable and exciting events for their attendees.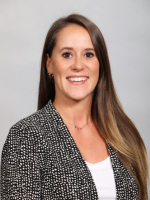 Nathalia Lasiy
Event Manager
A Jersey girl, born and raised, Nathalia has a true love for traveling and she is experienced in event planning. After graduating from Castleton State University in Vermont she moved to Colorado, where she began interning with a local Denver event company. In 2017 she accepted a position in Washington, DC with a destination management company to further her corporate and conference planning in a fast paced environment. Operating from the Gaylord National Resort and Conference Center, she managed numerous large scale private and public events at some of DC's most prominent venues such as the Library of Congress, Smithsonian's National Air and Space Museum, and the National Mall. After living and traveling to many destinations, she relocated back to her true home of Colorado to work at the Colorado Convention Center.
Spencer Adkins
Event Manager
Spencer graduated from the Rosen College of Hospitality Management at the University of Central Florida with a Bachelors of Science in Event Management in May 2021. Throughout his studies Spencer grew his understanding of the hospitality industry in various roles that gave him experience in guest services, social media marketing, and sales. With these experiences Spencer is excited to grow in his career as an Event Manager with the Colorado Convention Center.
Thomas Rokos
Event Manager
Thomas (aka Tommy), is a Colorado native who grew up at the foot of the Rocky Mountains, in Estes Park. His passion for adventure led him to New York City in 2012, where he managed events at multiple Hyatt properties and received a BA in Hospitality Management and Events from Ashford University. In 2020, Tommy brought his family back to Denver, Colorado. When Tommy is not rediscovering a love for skiing and the outdoors, you might find him at the Denver Art Museum or volunteering for Denver Fashion Week. Tommy is thrilled to share his talents and grow with the Colorado Convention Center.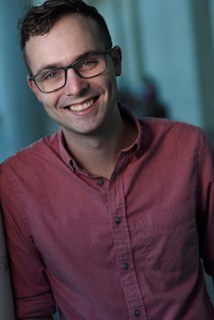 Corbin Schnuriger
Event Manager
Corbin is a Texas native where he graduated from Texas A&M University-Corpus Christi with a Bachelors of Arts in Theatre. During his studies Corbin worked in theatrical environments where he served many of roles and in the President's Office at TAMUCC where he assisted with the day to day operations of the President's schedule. Before moving to the Denver area he worked as a Theatre Arts teacher before pursuing Event Management at the Colorado Convention Center. Corbin is excited to be with the Colorado Convention Center and is looking forward to welcoming all the wonderful events that come through.
Marissa Gracie
Event Manager
Being a Colorado native, Marissa has watched Denver turn into an event and conference destination, so when it came time to answer "What do you want to be when you grow up?" her answer was always hospitality based. Marissa graduated from Metropolitan State University of Denver with a Bachelors of Science in Event and Meeting Management. While in school, Marissa expanded her love of the event industry as an Event Coordinator at MSU Denver and by engaging in volunteer activities that put her in the heart of events at the Colorado Convention Center. After organizing events in the corporate world, Marissa is excited to continue her career with ASM Global and the Colorado Convention Center.
Miranda Hoff
Event Management Coordinator
Miranda graduated from Johnson & Wales University Denver with a Bachelor of Science in Sports/Entertainment/Event Management in May of 2018. Throughout her studies, she kindled a passion for the hospitality industry with notable experiences working in the field, namely with ESPN at the 2017 Winter X-Games in Aspen and the Denver Nuggets sales team at Kroenke Sports & Entertainment. These experiences, among others, helped guide Miranda to ASM Global and the Colorado Convention Center where she joined the team as an Event Manager in 2018. She transitioned into the role of Event Management Coordinator in 2022, and is excited to continue working with our amazing Event Management team and all of the wonderful events that come through our building.