The Denver Alliance
ASM Global | Centerplate Catering | VISIT DENVER | City & County of Denver The Division of Theatres and Arenas | Hyatt Regency Denver
The Denver Alliance is a partnership established in 2008 between ASM Global, Sodexo Live! Catering, VISIT DENVER, the City & County of Denver The Division of Theatres and Arenas, and the Hyatt Regency Denver at the Colorado Convention Center. The Alliance collaborates on the promotion and use of the Colorado Convention Center to generate and maximize economic benefits to all parties of the Alliance and the entire community.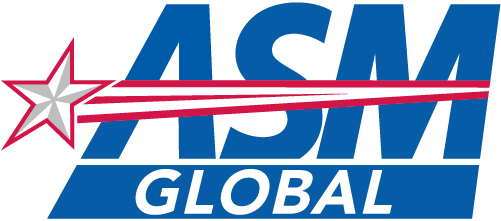 ASM Global
ASM Global manages, operates and maintains the Colorado Convention Center in Denver, Colorado on behalf of the City and County of Denver.
ASM Global is the world's leading producer of entertainment experiences. It is the global leader in venue and event strategy and managment - delivering locally tailored solutions and cutting edge technologies to achieve maximum results for venue owners. The company's elite venue network spans five continents, with a portfolio of more than 325 of the world's most prestigious arenas, stadiums, convention and exhibition centers, and performing arts venues.
ASM Global's ownership and team of dedicated corporate support personnel make them unrivaled in the field of private facility management.
Sodexo Live!
Sodexo Live! at the Colorado Convention Center proudly presents Craveable Experiences. Raveable Results.™
Sodexo Live! is the exclusive caterer for the Colorado Convention Center and the preferred caterer for the Denver Performing Arts Complex. Our highly trained and award-winning Culinary Team invites you to experience our passion for superior cuisine artfully blended with innovative presentation and style. From a lavish reception for 10,000 to an elegant gala in our Grand Ballroom, or an all-day Executive workshop in our spacious meeting rooms, Sodexo Live! catering will custom tailor a menu program to perfectly fit the unique needs of your event.
Delightfully enticing and satisfying food is what we are all about, because we recognize food as not only one of life's basic pleasures – but also an important element of your event, helping to facilitate both communication and camaraderie.
Discover the delicious difference that an innovative and creative catering partner can make in your event. We promise an exceptional culinary experience every time you visit the Colorado Convention Center and the Denver Performing Arts Complex. Contact the Catering Specialists at Sodexo Live! today.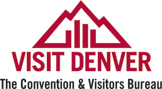 VISIT DENVER, The Convention & Visitors Bureau
VISIT DENVER, The Convention & Visitors Bureau has more than 60 full-time professionals to help you find the perfect hotels, unique offsite venues, restaurants and service firms – and just about all of their assistance is FREE! Their sales and service professionals can assist with laying out your meeting space, checking hotel availability and arranging site inspections. Denver has a wide assortment of convention service firms – from speakers to florists, AV rentals to decorating – to meet your every need.
VISIT DENVER can provide you with a wide array of promotional materials to help you boost attendance among your meeting delegates, including brochures, maps, customizable postcards, web banners, videos, photos, email newsletters and more.
VISIT DENVER has won major convention service awards and they would like to put that award-winning service to work for you.

Arts & Venues
Arts & Venues Denver's mission is to enhance Denver's quality of life and economic vitality through premier public venues, artwork and entertainment opportunities. The department oversees public arts, city permitting, Create Denver Week, One Book One Denver, and staple programming including Five Points Jazz Festival. Additionally, Arts & Venues oversees many of Denver's most sophisticated, high-profile facilities including the Denver Center Performing Arts Complex, Red Rocks Park and Amphitheater, the Denver Coliseum and the newly acquired Crossroads Theater.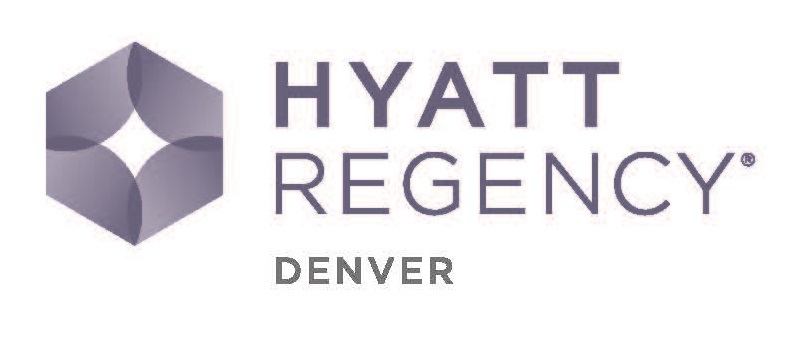 Hyatt Regency Denver at Colorado Convention Center
The TripAdvisor Certificate of Excellence Hyatt Regency Denver at The Colorado Convention Center provides 1,100 ultra modern and contemporary guest rooms. It is directly across the street from the Colorado Convention Center and one short block from the 16th Street Mall. The Hyatt opened in 2005 and is home to the 27th floor Peaks Lounge overlooking the Mile High City, the Altitude Restaurant and the Strata Bar.